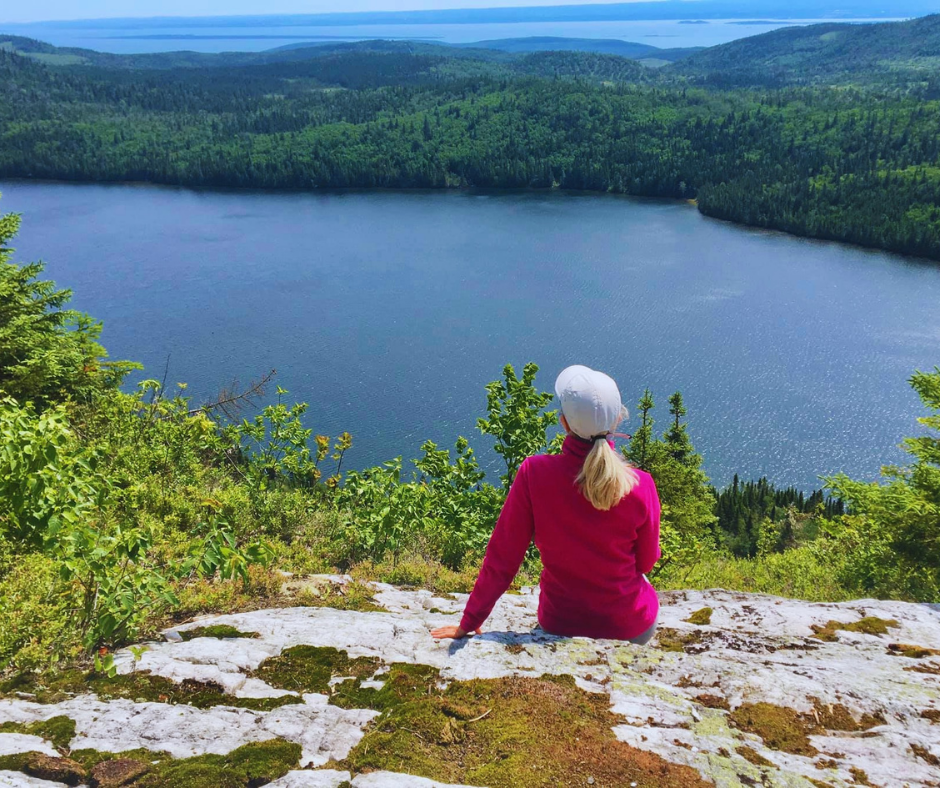 Mountain hiking from 8h30 am to 16hpm

Summer at Parc régional du Mont Grand-Fonds smells like spruce! Put on your hiking boots and come take a deep breath of fresh air less than 15 minutes from La Malbaie!
Four trails are available:
1 - Climb La Sommet (intermediate level), a magnificent forest trail in the western sector of the mountain, culminating at the Lac Gravel lookout. Combine it with a loop via La Trappeur for the more experienced, or via La Familiale for a quicker return home.
2 - Opt for a direct ascent via an alpine ski trail with La Ti-Bé . Bring your picnic and enjoy a lunch break right at the top of the mountain or at the magnificent lookout of Lac Gravel.
3- Looking for a more technical trail and a more challenging hike? La Trappeur (a challenging forest trail located in the eastern sector of the mountain) should be of interest to you... In round-trip mode or combined for a loop for a descent via La Sommet, you'll be asking for more!
4- The perfect trail for families or a gentle stroll is La Promenade Desjardins! A 4 km loop with very little difference in altitude will take you halfway to the refuge chez Jules, where you can take a break in a lovely setting! Guaranteed fun for mini hikers!
With a summit altitude of 735 metres, a vertical drop of 335 metres and a panoramic view of the river and the Laurentian mountain range, Parc régional du Mont Grand-Fonds boasts one of the most beautiful views in Quebec! There's no doubt that our natural jewel will charm you.
+++ Dogs on leash are permitted on our trails.
+++ Cellular network offers complete coverage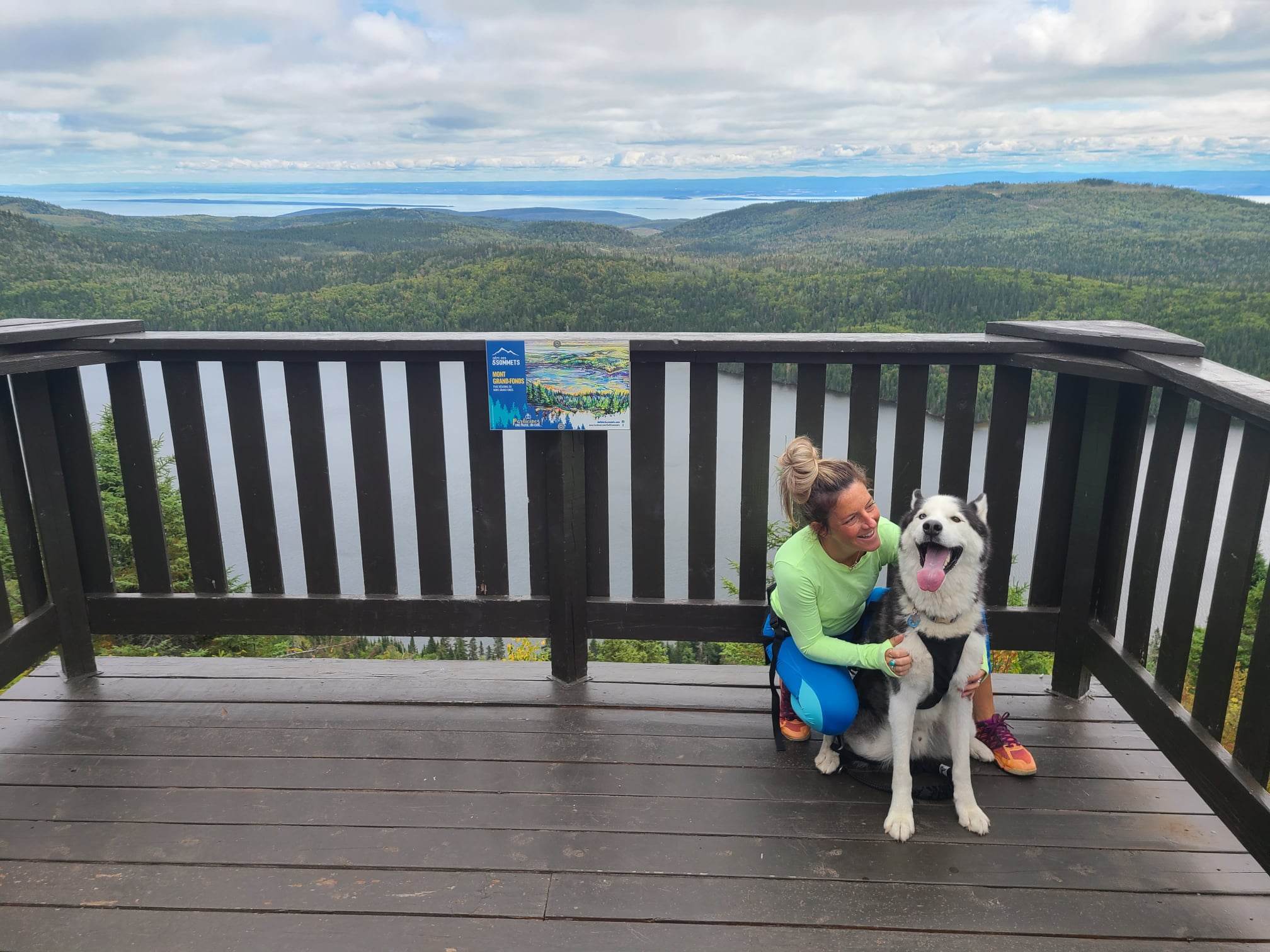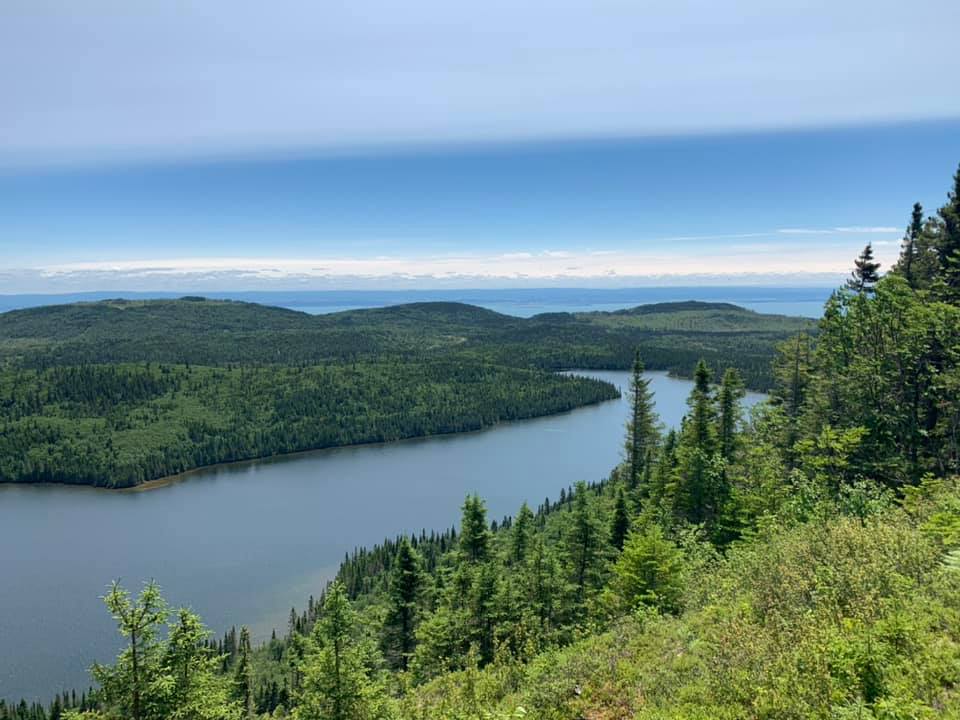 For third year, we are part of.....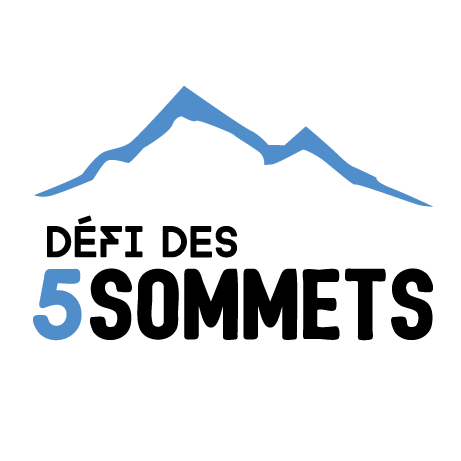 Free for our winter season subscribers
Daily Rates
Adulte | 18 ans +
9,25$
Juniors | 6-17 ans
5,50$
Bambin | 0-5 ans
gratuit
Forfait familial
23,70$
Forfait familial = 2 adultes + 2 enfants
Season pass
Adult | 18 ans +
45,00$
Juniors | 6-17 ans
26,25$
Family | First adult
43,50$
Family | Second adult
39,25$
Family | juniors
13,25$